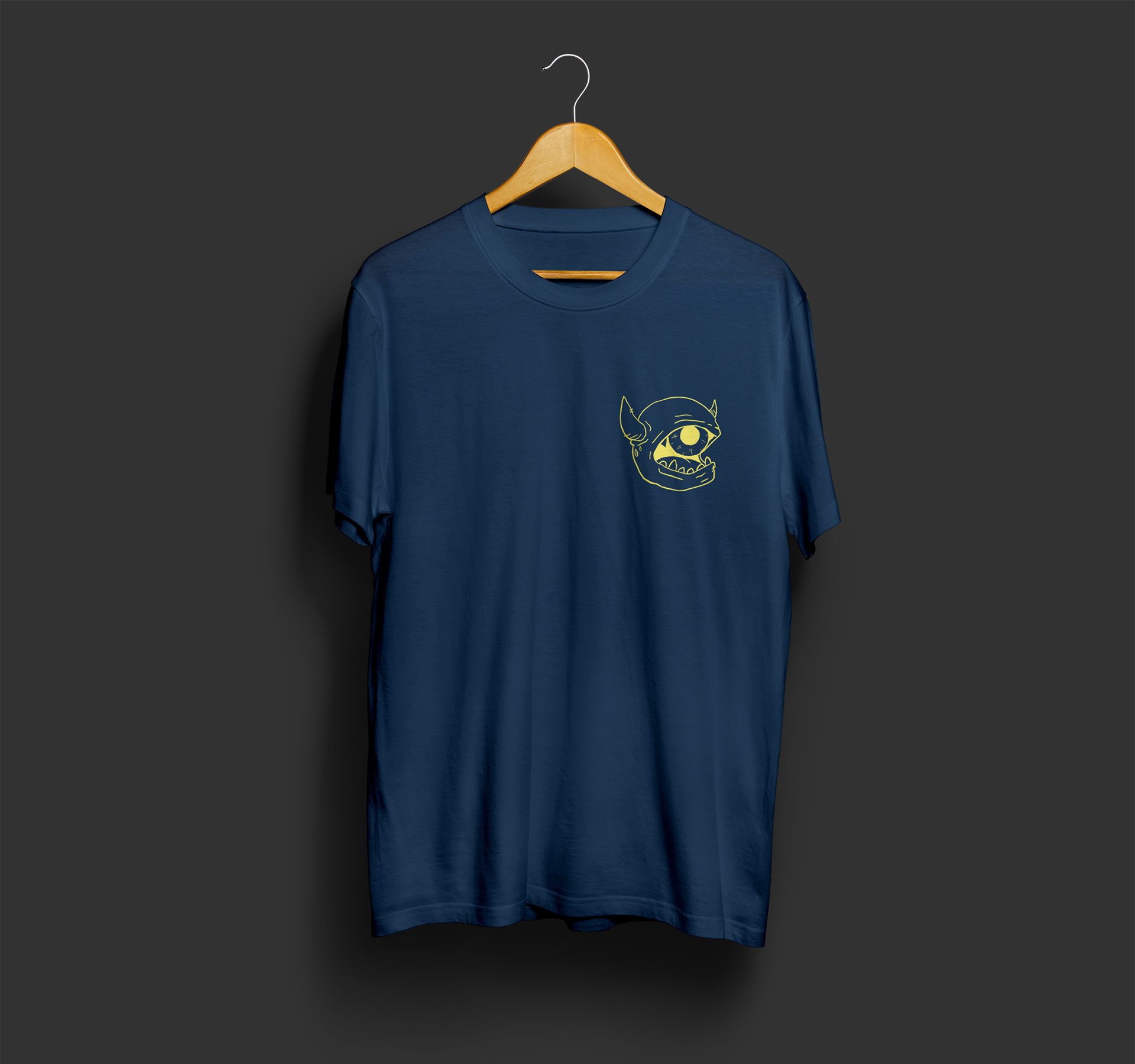 Scout is my pet project at the moment. The idea is to build an environmentally-conscious, fair-trade skateboard lifestyle brand that we sell for fair prices. This shirt features the brand mascot; inspired by a quick sketch that later became a tattoo, he's my favorite monster.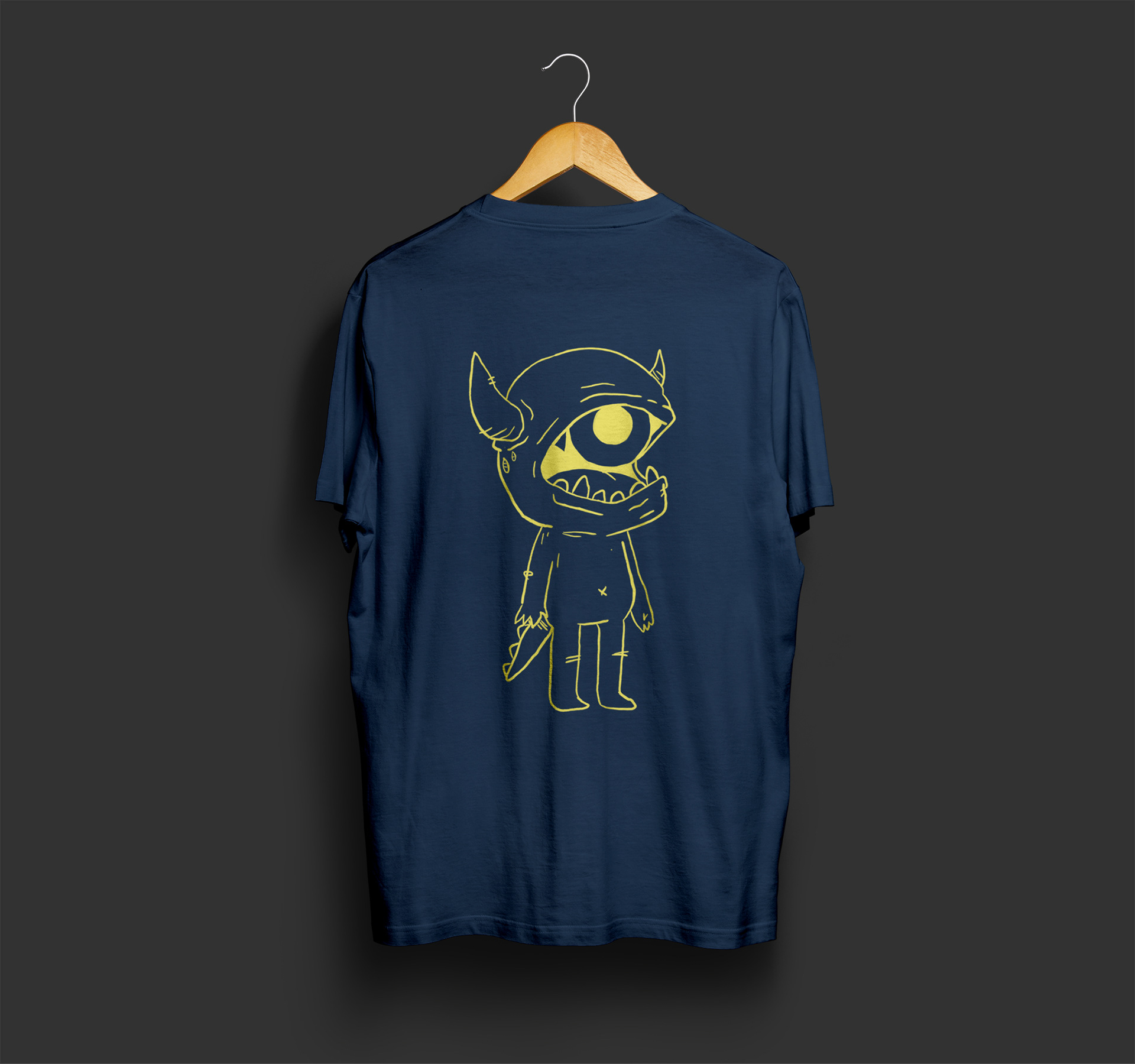 I saw a lot of "skate" brands on Instagram but nothing in their feed reflected that, it was just a bunch of ripped-off designs from brands that skateboarders actually wear. So I wanted to make a brand for people who actually skate, but that would be appealing to other people as well.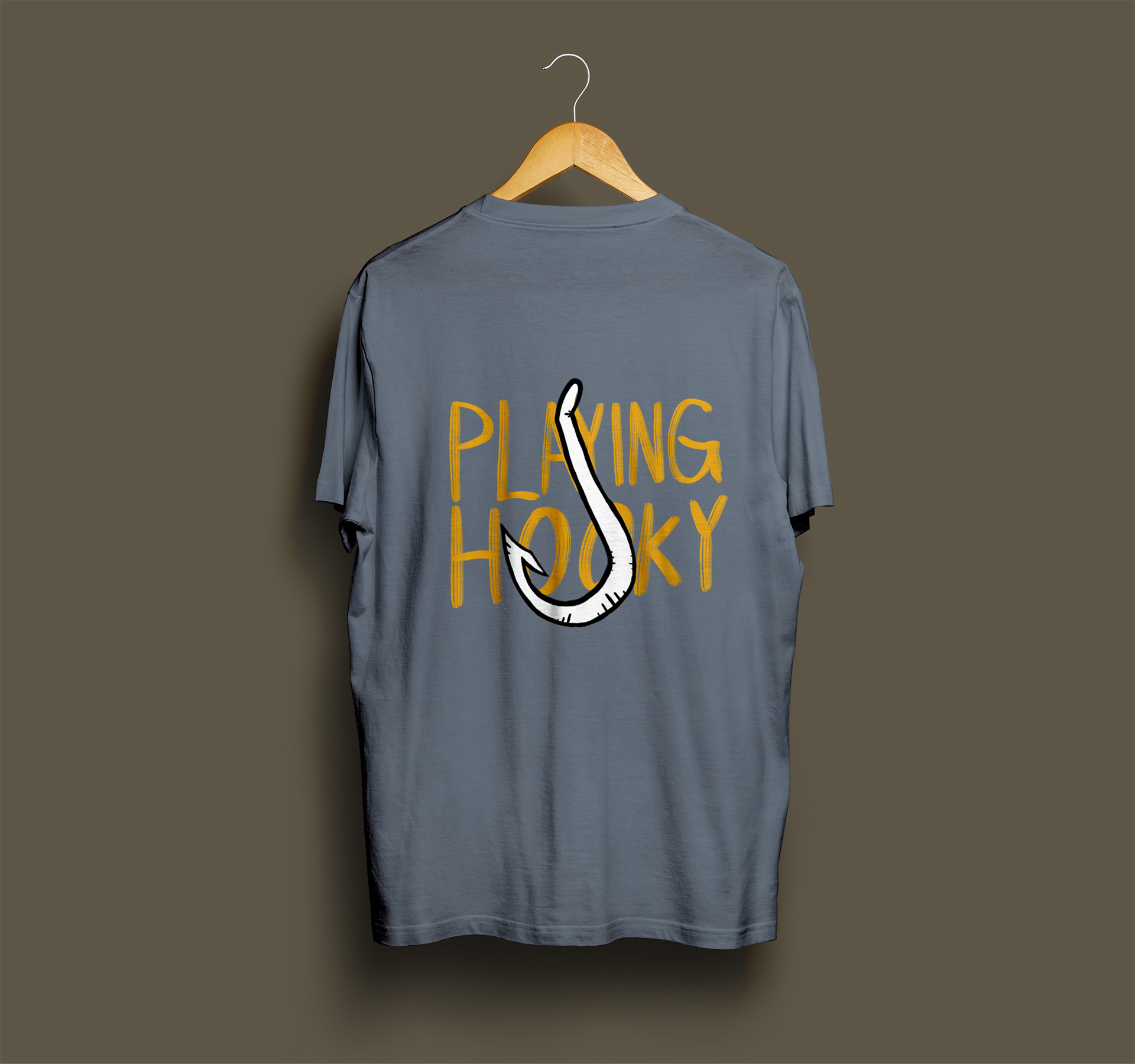 This design reminds me of what being a kid is like. Skipping school to hang out with my friends was something I might have done a little too often, but what's a story without a little risk?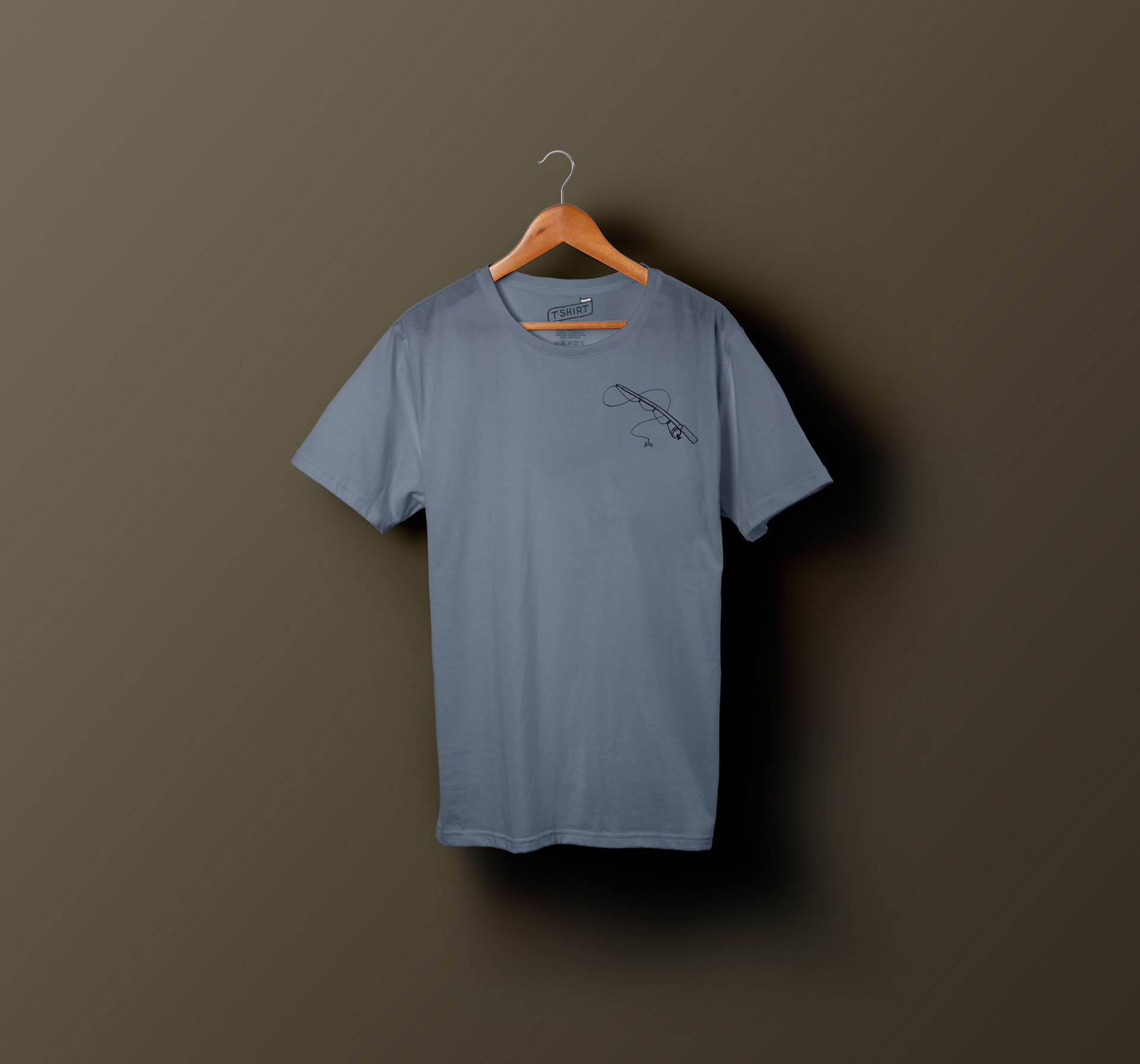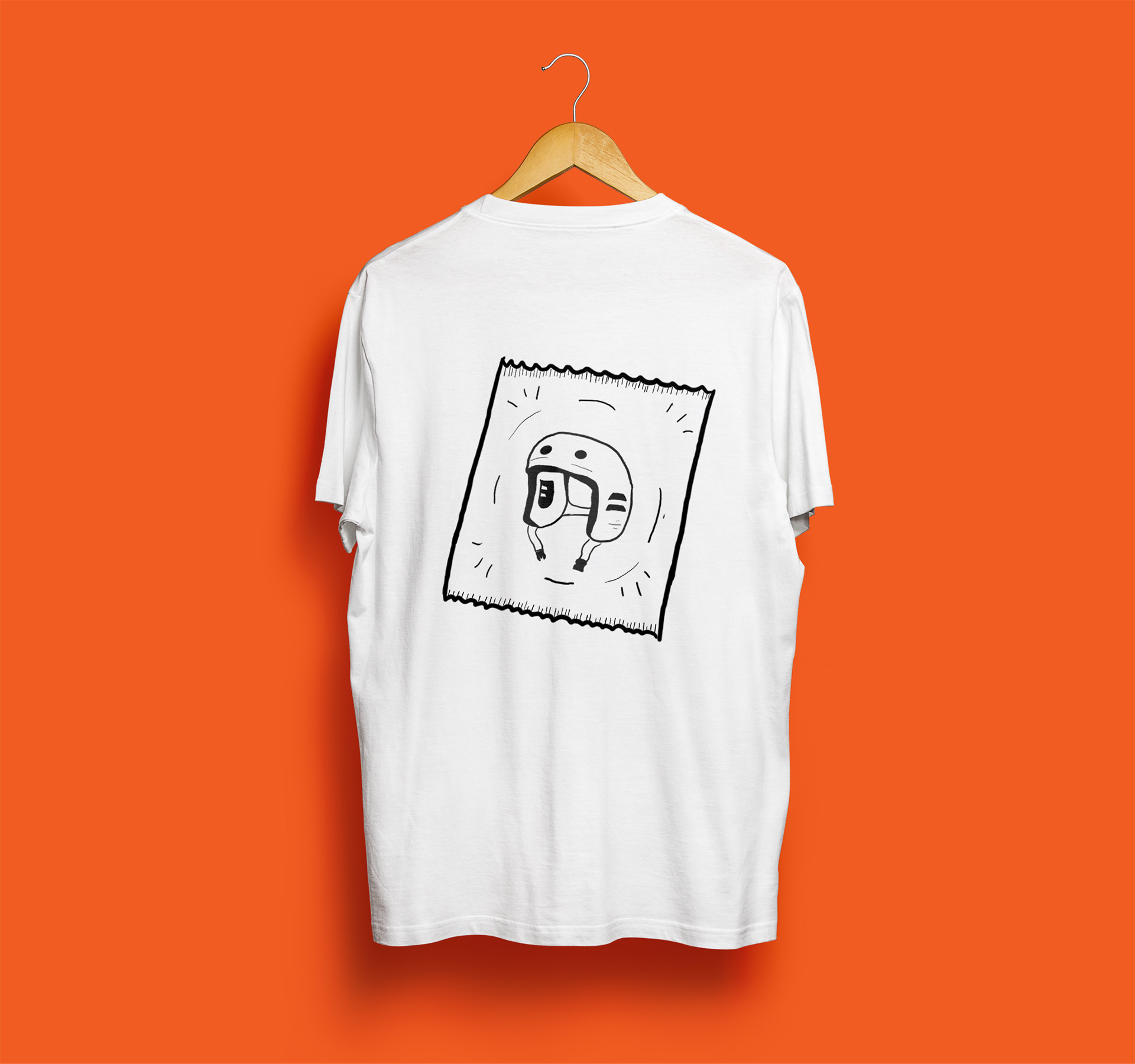 In skateboarding, as in life, safety should come first.